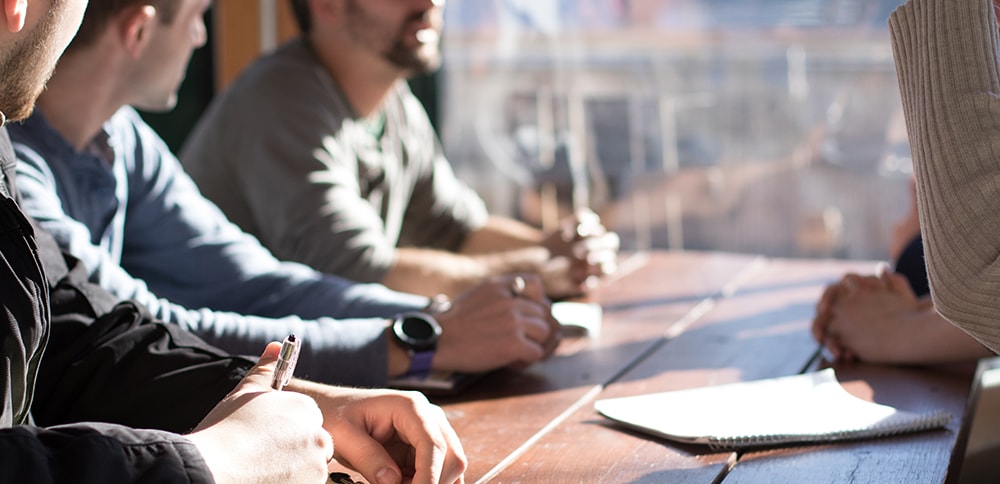 Guidelines for Authors
Author(s) are required to strictly comply with these guidelines to increase the probability of acceptance of their manuscript for review.
Author(s) are required to format article according to APA Publication Manual (7th edition). APA has developed this style to standardize the social and behavioural sciences research reporting. To fully understand the formatting/referencing style, please visit APA website here: http://www.apastyle.org/.
You can also see a sample formatted article for your better understanding by clicking here http://supp.apa.org/style/PM6E-Corrected-Sample-Papers.pdf
Here are the instructions for reporting different sections of article: https://www.apa.org/pubs/authors/jars.pdf
All tables and figures should be reported at the end of manuscript, for details please click here https://owl.purdue.edu/owl/research_and_citation/apa_style/apa_formatting_and_style_guide/apa_tables_and_figures.html
Below are some examples of in-text citations and end references:
Journals:
Author's name in part of narrative: Anwar (2017); Author's name in parentheses: (Anwar, 2017)
Anwar, C.M. (2017). Linkages between personality and knowledge sharing behavior: Mediating role of affective states. Ekonomie a Management, 20(2), 102-115.
Author's name (more than 2 authors) in part of narrative: Xie et al. (2016); Author's name in parentheses: (Xie et al., 2016)
Xie, Y., Chen, M., Lai, H., Zhang, W., & Anwar, C.M. (2016). Neural basis of two kinds of social influences: Obedience and Conformity. Frontiers in Human Neuroscience, 10, 51. https://doi.org/10.3389/fnhum.2016.00051
Authors' names in part of narrative: Parker and Roy (2001); Authors' name in parentheses: (Parker & Roy, 2001)
Parker, G., & Roy, K. (2001). Adolescent depression: A review. Australian and New Zealand Journal of Psychiatry, 35, 572-580.
Unpublished Thesis:
Milnes (1998)
Milnes, G. M. (1998). Adolescent depression: The use of generative instruction to increase rational beliefs and decrease irrational beliefs and depressed mood. Unpublished M.Appl.Psy. thesis, Murdoch University, Perth, Western Australia.
Published Thesis:
May (2007)
May, B. (2007). A survey of radial velocities in the zodiacal dust cloud. Bristol, England: Canopus Publishing.
Internet Documents:
Australia. Department of Health and Aged Care. (2000)
Australia. Department of Health and Aged Care. (2000).
National youth suicide prevention strategy
. Retrieved March 20, 2022, from http://www.health.gov.au/hsdd/mentalhe/sp/nysps/about.htm
Murray (2005)
Murray, G. (2005). A duty of care to children and young people in Western Australia: Report on the quality assurance and review of unsubstantiated allegations of abuse in care: 1 April 2004 to 12 September 2005. Retrieved March 20, 2022, from Western Australia, Department of Child Protection website: http://www.community.wa.gov.au/NR/rdonlyres/report.pdf
Books:
Wells (2009)
Wells, A. (2009). Metacognitive therapy for anxiety and depression in psychology. New York, NY: Guilford Press.
For other types of sources need to be cited in article, authors should read this APA reference document https://apastyle.apa.org/style-grammar-guidelines/references/examples#textual-works
You are required to add "Literature Review", as is it not mentions in above APA's tutorial. Literature review is essential to develop your hypotheses or propositions.
Authors should also report "Conclusion", "Theoretical and Managerial Implications" and "Limitations and Future Research Directions", as these reporting dimensions are not shown in APA's tutorial but these features of research are essential to be reported to publish in JMS.
There is no Article Submission Fee (ASF) or Article Processing Charges (APC) for this journal.
Article should be written in good English. Non-native English speaking authors may request our UK based English language editing partner's services at discounted rates. Please contact the Editorial office for assitance.